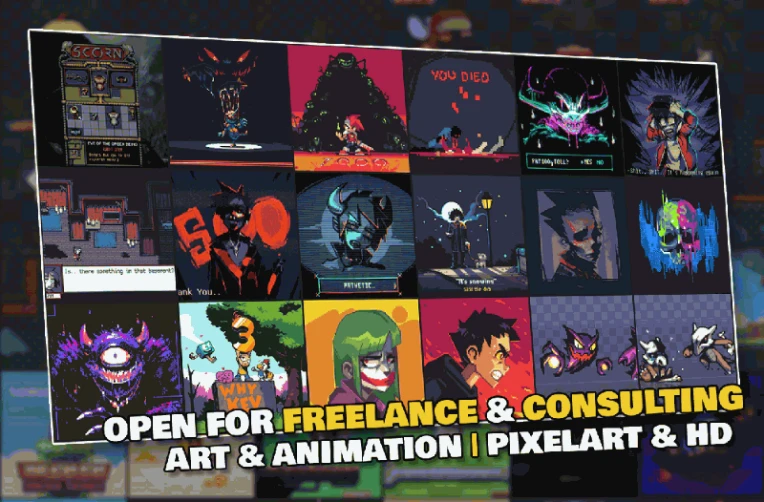 Hey y'all!
I've recently opened up doing freelance again. I'm mostly looking for larger scope work (eg. commercial games with funding) but I'm down to do a few smaller commissions if it's a good fit!
I've been a working artist for over a decade, with six years in game development.
I specialize in 2D animation/art, both hand drawn and pixel art. You can check out more of my stuff right here on Newgrounds!
Please contact me either through DM's here on NG or by email to get my rates.
contact [at] connyart [dot] com
Here's a sample of trailers for some of the games I've worked on in the past: